Uncle Sams - Broadwater - Delivery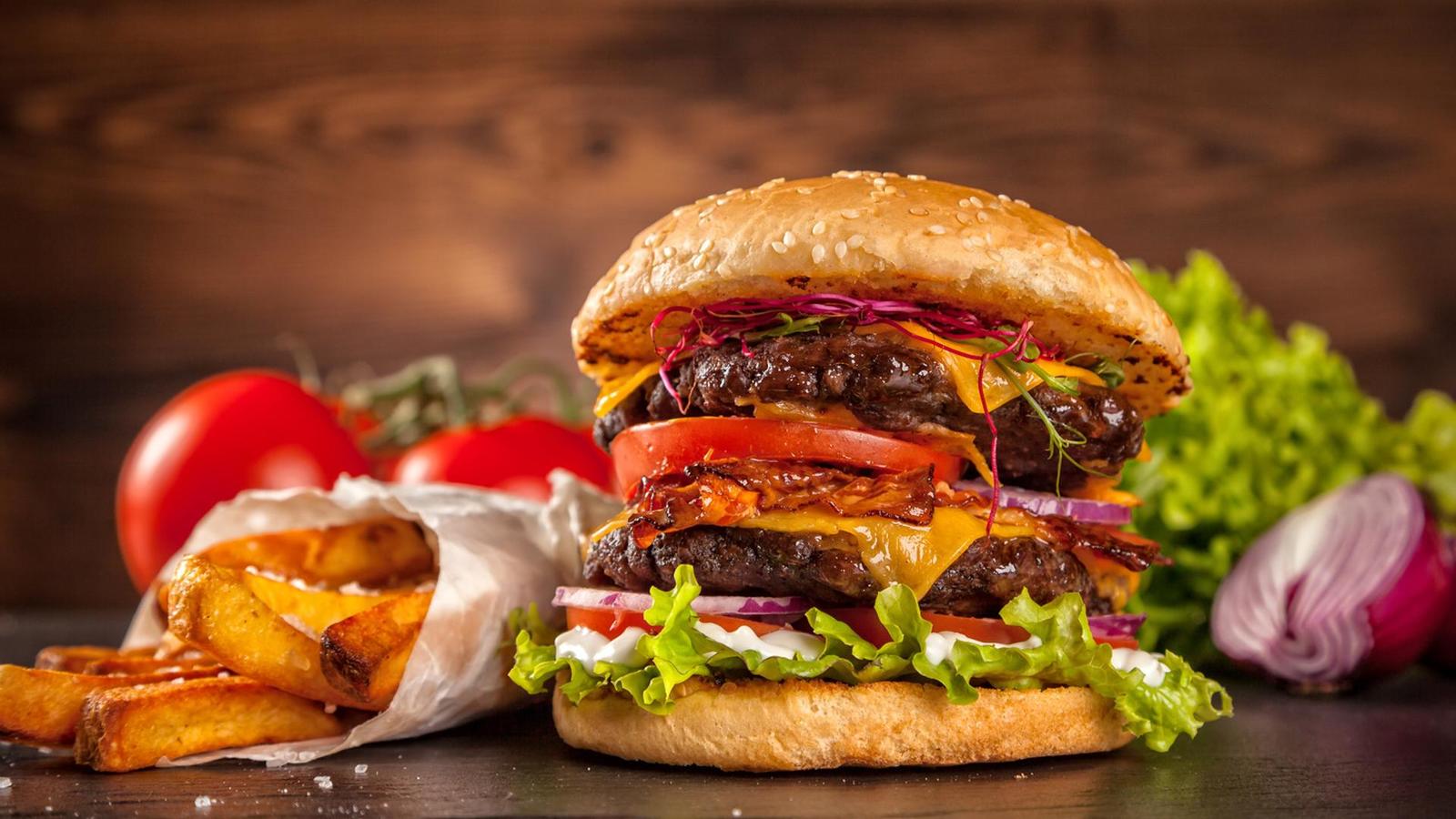 Uncle Sams - Broadwater - Delivery
Menu Uncle Sams
Our Burger Takeaway Menu Uncle Sams mainly specializes in making a range of delicious burgers for its customers. Some of the burgers you can enjoy from the restaurant include hamburgers, cheeseburgers, chiliburgers, original burgers, All-star burgers and Hawaiian burger. There are also other varieties of burgers like 1000 Island burgers, Texan burgers, blue cheese burgers, bacon cheeseburgers, double chillin n' cheeseburgers and more. Our restaurant also serves other takeaway meals including French fries, Mozzarella fingers, onion rings, BBQ dips, Mayo, chicken bites, chicken sandwich, Veggie salad Sandwich and veggie deluxe. In addition, you can order for takeaway kids' meals like kids burgers meals, kid's chicken bites and thick shakes. Customers can also order for sharing platter, a special meal that combines chicken bites, onion rings, chilli mayo and BBQ. With all these foods in our menu, you can almost be spoilt for choice. However, regardless of the number of takeaway meals you order at once, you can have them delivered on time.
About Uncle Sams
Uncle Sams was started with the aim of making the freshest and tastiest takeaway meals for residents of Brighton, Portsmouth and Lancing. We prepare a range of delicious takeaway fast foods that aim at savouring customers' appetite. We specialize in both local and international cuisines, something that gives our customers the variety of choice. Our highly experienced team of chefs is always keen on delivering mouthwatering delicacies by being consistent on the recipes. That has made us one of the best restaurants in the region and we aim at making the services more satisfying.
All our meals are fairly priced to allow all customers, regardless of their financial capability, to enjoy their favourite delicacies at any time. Customers can choose to dine directly from the restaurant or order for takeaway meals. Most of the takeaway orders are delivered free of charge, which means the customer doesn't have to spend more on the desired meal. We welcome both local residents and visitors to our restaurant, because our food menu can never disappoint.
Restaurant location Uncle Sams
Find Us in Brighton, Lancing and Portsmouth Our restaurant is conveniently located in Brighton, Lancing and Portsmouth. Uncle Sams Brighton restaurant is found in 4A Montpelier Road Brighton BN1 2QL. Our in-restaurant dining and takeaway options are available for residents living in these areas, both in town and the outskirts. Regardless of the meal(s) you want to order, we'll process the order fast and deliver it just in time for you to enjoy. So long as you provide a valid street or residential address, it will take a few minutes for the delivery to arrive. Customers can order for burgers or any other meals via our online platform or our app. Once the payment is made, our chefs will immediately swing into action, process the order and ensure it is delivered while still hot and fresh. With Uncle Sams, you can order anything from the menu. What are you waiting for? Order for your favorite burger or meal from the menu to enjoy our specialties today!